Ashley Jarvis prepares for American challenge
Posted on 15 November 2019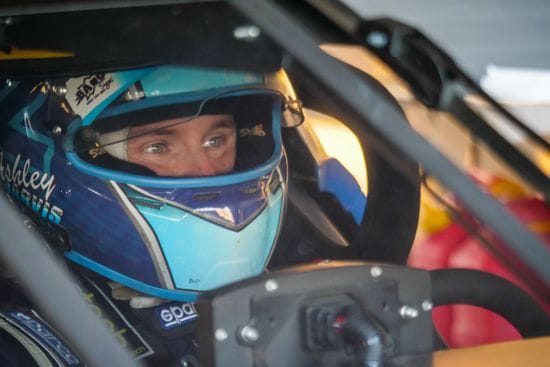 Reigning TA2 Muscle Car Series Champion Ashley Jarvis will head to the United States of America to race in the final round of the US Trans-Am Series at the Daytona International Speedway on November 14-16.
The Gold Coaster will race for leading American TA2 outfit Stevens-Miller Racing in what was an opportunity presented to him as a prize pool of winning the TA2 Muscle Car Series last year.
This continues the Australian TA2 series' association with the Trans-Am Racing Company in the United States, which saw 2017 champion Russell Wright venture to the United States to race in the penultimate round of the series at the Circuit of the Americas.
The opportunity to go and race in America is part of a prize pool which sees the drive partially funded by the series to the winner of the series. Stevens Miller Racing are a professional arrive-and-drive outfit in the TA2 series, with lease arrangements available to race at America's leading race tracks throughout the year.
The program for a TA2 event in America consists of practice, qualifying and one 70-minute race. The series will race on the Daytona road course, the layout which utilises all four corners of the tri-oval as well as an infield section, as used in the 24 Hours of Daytona sports car race.
Jarvis won the 2018 TA2 Muscle Car Series in the Lighthouse Electrical backed Chevrolet Camaro with 10 race victories and 22 podiums, and currently sits third in the 2019 standings behind Aaron Seton and George Miedecke following Round 3 at The Bend Motorsport Park in June.
Jarvis' motorsport background consists of Midget Speedcars in Speedway, state-level Gemini and national Saloon Car racing, and is also this year contesting the Australian Production Car Series in a BMW M3 alongside his TA2 Muscle Car Series commitments.
The TA2 Muscle Car Series next heads to Winton Motor Raceway for Round 4 on August 16-18.
QUOTES
Ashley Jarvis, Driver #22 Lighthouse Electrical Chevrolet Camaro
"I was presented with the opportunity to choose to race at Indianapolis, Watkins Glen, and Daytona, but for me Daytona was a no-brainer after growing up as a kid playing the Daytona USA arcade games at the cinemas, the chance to go and race there in real life is incredible."
"I'll only have one 70 minute race compared to our four 20-minute sprint races we have in the Australian series, so that will require a different approach to the weekend.
"The whole idea is to go there, soak it up and and enjoy the experience of racing at one of the world's greatest venues of racing, and if we can go there and be semi-competitive that would be an added bonus.
"I've been doing a lot of Production Car racing this year, so i feel that will hold me in good stead for for this race at Daytona.
"We've been planning this trip all year, the whole family are coming and we're going to arrive a week early and check out some of the sights of Florida."