Atlantic Oils powers TA2 Muscle Car Series
Posted on 21 August 2021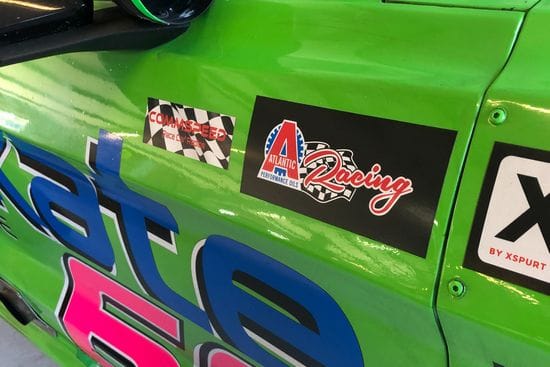 The TA2 Muscle Car Series has welcomed a new partnership for this weekend's second round of the PROMAXX Performance Exhausts TA2 Northern Series - powered by Atlantic Oils.
Established in 1997, Atlantic Oils is a proudly Australia independently-owned company providing high-quality engine oils and lubricants for the automotive, industrial, agricultural and mining sectors.
With a combined knowledge of over 100 years of technical excellence in the lubricants industry, Atlantic Oils specialises in the production of high-performance latest-specification oils and lubricants, and possess the ability to innovate and meet changing industrial needs with custom products.
Also possessing its own fleet of trucks, Atlantic Oils is able to offer an efficient product delivery system surpassing that of its competitors.
Founded in 2016, the TA2 Muscle Car Series is one of the fastest growing motorsport series in Australia, with grids of V8 Ford Mustang, Chevrolet Camaro and Dodge Challenger muscle cars entertaining race fans across the country.
Catering for club-level racers through to aspiring professionals, the series has attributed its growth and success from a focus on cost control, strict technical regulations, promotion of close competition and driver talent.
The series heads to Queensland Raceway this weekend for the second round of their northern series. Ten cars will hit the track headlined by 16-year old Jett Johnson, the third-generation racer of the famous Johnson motorsport family.
The PROMAXX Performance Exhausts TA2 Muscle Car Northern Series - powered by Atlantic Oil will have four races across two days of action this weekend.
QUOTES

Daniel Saleh, Queensland State Manager - Atlantic Oils

"Atlantic Oils is proud to team up with the TA2 Muscle Car Series. As an Australian-made muscle product supporting a fantastic Muscle Car series, we look forward to continuing to grow with the TA2 Muscle Car Series well into the future."

Craig Denyer, Manager - TA2 Muscle Car Series

"It's great to welcome another partner onboard that shares our vision of being the best bang-for-buck motorsport category in Australia, and sees the value of promoting their fantastic product to the motorsport audience."

"Like TA2, Atlantic Oils is performance driven with a strong customer focus and we are looking forward to growing this partnership over the next few rounds."