Dream Racing Australia double up in Sydney
Posted on 11 October 2023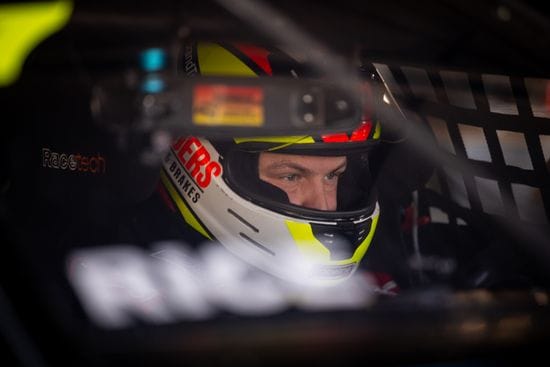 Dream Racing Australia title contender Jackson Rice will have a teammate for Round 5 of the TA2 Racing Muscle Car Series as West Australian Brett Niall joins the operation.

Rice is 13-points off the series lead heading to Sydney Motorsport Park and while the last event at Morgan Park was in early-July, the young gun has enjoyed regular seat time since then. Rice has raced both internationally and locally, while fulfilling his normal role in driver training to ensure he is the best prepared ahead of the penultimate round.

An influx of competitors from the National Trans Am Series will provide an interesting subplot to the weekend as the top three title contenders are split by just 13-points and will be a consideration for Rice this weekend.

Vastly experienced both locally and abroad, Niall brings a CV including the Nurburgring 24 Hour, Barcelona 24 Hours, Bathurst 12 Hour as well as recently racing TA2 in his home state. Niall also contested the exhibition National Trans Am Series round at Mount Panorama in an all-West Australian attack on the Mountain and raced the opening round of the TA2 Racing Muscle Car Series in 202 at Winton where he finished fifth.

Niall will contest the final two rounds of the TA2 Racing Muscle Car Series at Sydney Motorsport Park and Calder Park as he holds ambitions to join full-time in 2024.

A test day on Wednesday at Sydney Motorsport Park ensures an early start to the weekend as track action begins on Thursday, racing starts on Friday night and continues on Saturday.

Fans can watch Saturday's action live on SBS and Kayo Sport.

QUOTES

Jackson Rice,

Dream Racing Australia, Ford Mustang

"I've spent a bit of time driving, I went over to Thailand to compete in the Super Series over there, I've also continued my usual driver training work in between and tested various cars, so I've been in the seat quite regularly," said Rice.

"I've just been keeping myself busy, I also raced in the Winton 300 with Brad Gartner, which was a really cool event and helped keep me race fit ahead of this weekend.

"The main thing is we have to race smart. At Morgan Park, we were leading in the points until we had a spin in the last race to drop a few back.

"I think the main thing is we want to be competitive and I think the Trans Am guys will be very fast, but we want to put on a good show. Though, in the back of my mind we have to finish, keep our noses clean and as long as we're in front of the other guys we'll claw points back to work towards the series win.

"I'm excited to race at Sydney Motorsport Park under lights. I've done it a couple of times and quite enjoyed it. I'm super keen to see what will come and I think it will be interesting racing, also night racing provides a different aspect to focus on due to the ambient temperatures changing the way you drive the car."

Brett Niall

Dream Racing Australia, Chevrolet Camaro

"The local racing in Western Australia has reasonable numbers, but not many competitors from the Eastern states are coming out, so that's what made me come over," Niall explained.

"Having run a car in a national series before, leasing a car is much easier than running a car out of Perth. I spoke to Peter Robinson and I had met Craig (Scutella) at Bathurst, so made contact leading to a deal.

"I'm really just wanting to have fun, see where I am in the field and decide what I want to do next year."

Craig Scutella

Dream Racing Australia, Team Owner

"Brett is coming in to drive our second Chevrolet Camaro at Sydney and Calder," Scutella confirmed.

"Bringing with him international experience and in different cars, Brett is very proficient in TA2, who will be a shining light for the series at the final two rounds.

"Talking to Brett, if all goes well it points to him joining the series full-time in 2024.

"We ran fellow West Australian Ron Moller a couple of seasons ago in one of our old cars in Sydney. Also we aided young Brock Boley last year as well, so Dream Racing Australia has a strong connection and a great affiliation with the West Australian guys.

"If we can bridge between the west and east coast to make it easier for competitors to arrive and drive, then it'd be a great opportunity for any other Western Australian drivers in 2024 to test their skills in the TA2 Racing Muscle Car Series or National Trans Am.