TV ALERT: TA2 Rd 2/Rd 3 Fox Sports Coverage
Posted on 9 July 2019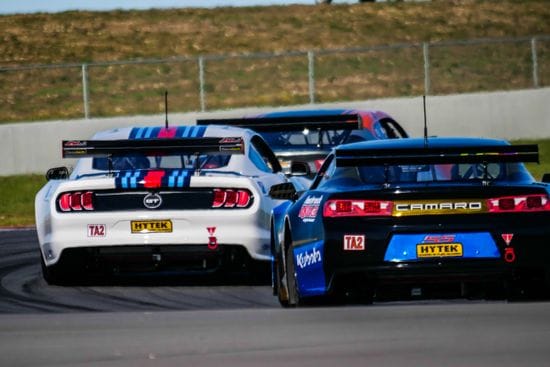 The TA2 Muscle Car Series has confirmed times for their first highlights shows to be screened on Fox Sports.
30 minute highlights shows from Round 2 at Morgan Park and Round 3 at The Bend Motorsport Park will be featured and replayed on Fox Sports channel 506 over ten times within the next month.
After three rounds of the TA2 Muscle Car Series in 2019 has seen record fields of 25+ at each event and highly-competitive racing between the three American Muscle Car giants, the Ford Mustang, Chevrolet Camaro and Dodge Challenger.
Wins have been shared between rising star Aaron Seton, young-gun dual Formula Ford champion Nathan Herne, and the versatile and vastly experienced George Miedecke with six, four and two wins respectively.
See the confirmed slots below and lock them in your diaries!
Wednesday, 10 July 2019 - 3pm (Round 2 - Morgan Park) Thursday, 11 July 2019 - 6:56pm (Round 3 - The Bend) Friday, 12 July 2019 - 1:00am (Round 3 - The Bend) Saturday, 13 July 2019 - 2:22pm (Round 3 - The Bend) Monday, 15 July 2019 - 2:15am (Round 3 - The Bend) Friday, 2 August 2019 - 1:45pm (Round 2 - Morgan Park) Friday, 2 August 2019 - 2:15pm (Round 3 - The Bend) Tuesday, 13 August 2019 - 11:30pm (Round 3 - The Bend) Wednesday, 14 August 2019 - 3:30pm (Round 2 - Morgan Park) Wednesday, 14 August 2019 - 4:00pm (Round 3 - The Bend)