XS Injectors fuel new partnership with TA2 Muscle Cars
Posted on 5 June 2022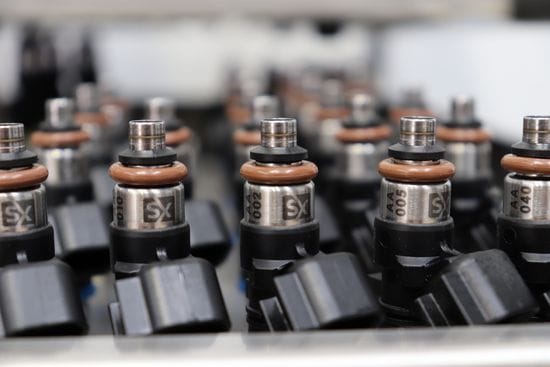 The PROMAXX Performance Exhausts TA2 Muscle Car Series framed by Hytek is proud to announce it has joined forces with XS Injectors, a Melbourne Company now part of the Cooldrive family, in a two year arrangement as the "Official Injector" for the McLaren race engine that powers the growing series.
After two years and over 3,000 hours of product development, coupled with a combined 45 years of performance fuel injector experience, XS Injectors have been designed to revolutionise flow testing and data matching and are the most accurate injector sets available. More than 6,500 flow points are recorded on each injector and the sets are matched within 1% for fuel flow rate and 2% for injector dead time.
"XS Injectors are excited to be partnering with the TA2 Muscle Car series and are proud to see the competitors race with the world's most accurate fuel injectors. High performance and attention to detail is in our DNA, it has been a pleasure to work with the TA2 category to develop a fuel injector solution that meets the high demands of the TA2 competition," explained Simon Richards, Performance Fuel Injectors for CoolDrive Auto Parts.

Added Mathew Nilsson, Business Development Manager - Performance for CoolDrive Auto Parts, "I've been around Motorsport a long time, and its fantastic to see the series grow so quickly and offer such a great bang for buck for all competitors at every level. We are proud to be part of it."
The TA2 engines are built by McLaren Engineering in the United States, and deliver 525 hp in the Howe Motorsport built PBR-spec chassis. The cars arrive in Australia as a turn key race car with excellent spares, back up and on-track service from Queensland based PBR Distributions, featuring current bodied Ford Mustang, Chev Camaro and Dodge Challenger race cars with limited aero and low grip Hoosier tyres to promote close racing.
"With the right treatment our engines are built to last up to three seasons, therefore we need components that are manufactured to that performance and reliability level. Given that each injector set is supplied with individualised tuning data and all are matched, we are guaranteed of the best all round performance from the moment you hit the start button," said Cameron Sendall, the TA2 Technical Manager. "And it's a bonus they are an Australian company that we can support as well."
The TA2 Muscle Car Series is a six round national series which has also expanded regionally this year with the launch of TA2 West for competitors in Western Australia, plus additional Northern and Southern regional series to cater for the growing number of competitors on the East Coast alongside international expansion to New Zealand. It's anticipated there will be close to 100 TA2 cars in Australia by the end of this year.
Round 3 of the PROMAXX Performance Exhausts TA2 Muscle Car Series framed by Hytek heads to Winton Motor Raceway in Victoria this weekend headlining the Australian Motor Racing Series (AMRS) on June 10-12pm, with Sunday's action to be live streamed online with post-produced highlights on 7Mate.